/* Required for previews and experiments */ ?>
Sing like they can hear us!
Singing for Syrians harnesses the power of music to raise money for Syria's most vulnerable.
Backed previously by some of the nation's best-loved stars, including Dame Joanna Lumley, Sir Michael Morpurgo OBE and Tom Hollander, this year we hope to raise £120,000 and we can't do it without you.
Carol Concert, St Margaret's Church and Drinks Reception, Church House - 1st December
Enjoy a special evening of carols, as well as readings by surprise special guests followed by an exclusive drinks & canapes reception.
Buy Tickets
Give the best gift, as all online donations are doubled during this week
Double your donation for 7 days between 1-8 December 2022.
Match Funding
Hold your own
Join communities up and down the country for a festive fundraiser.
Plan an Event
#SyriaStillMatters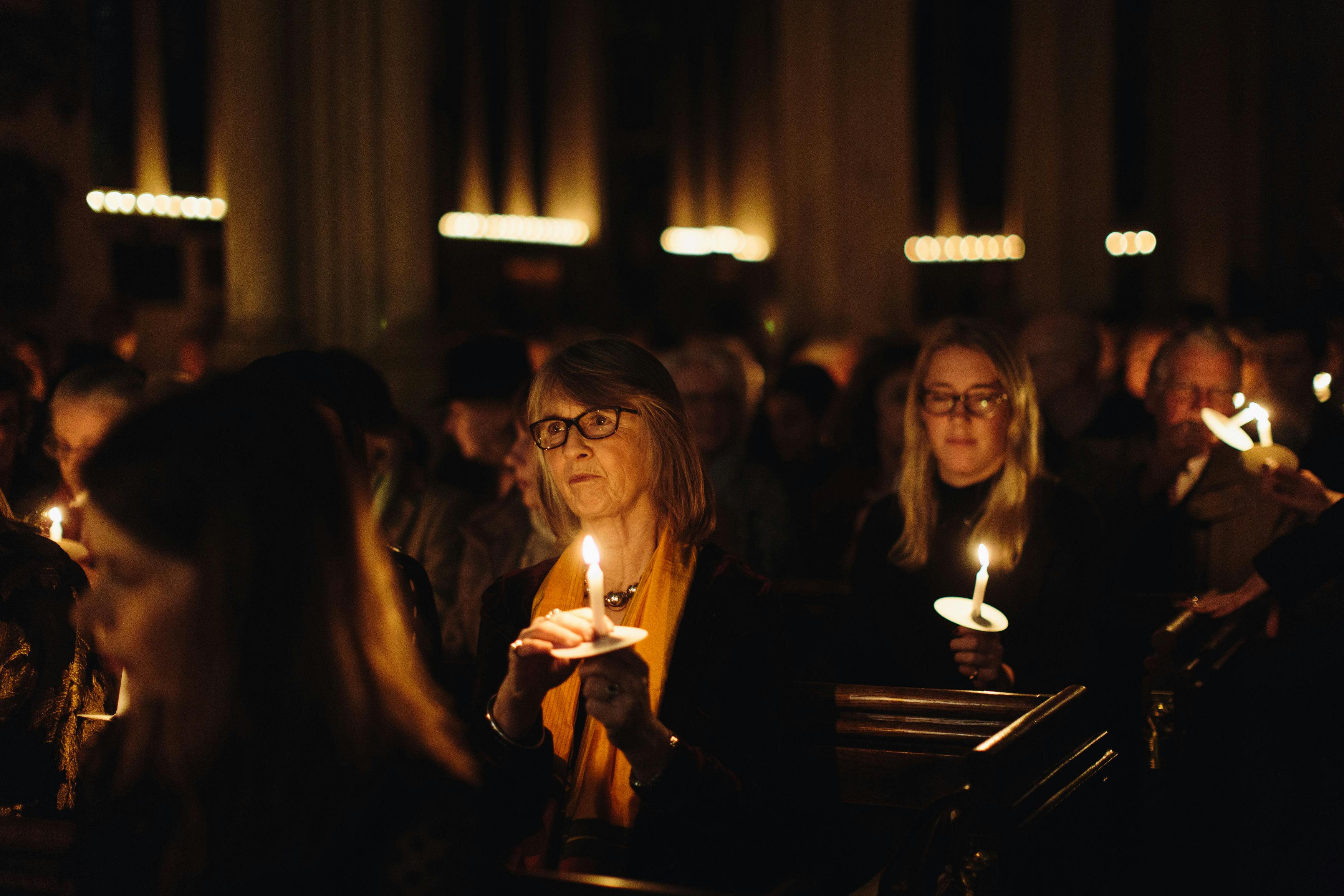 There are 14.6 million people in need of humanitarian assistance in Syria. 90% of the population lives in poverty and 2 million are in informal settlements without access to basic services. All funds raised go directly to health and education projects that are supporting the livelihoods of Syrian doctors and teachers as well as vital services to their local communities. We know the people we work with as well as the communities we serve, and over the last year alone we've helped over 26,000 Syrians.
Find out more
An incredible Christmas gift
Save the date, double your donation 1-8 December.
Put Syria on your gift list this Christmas. We've secured match funding, which means that any funds raised online during 1-8 December will be matched by our generous pledgers. Help us reach our £25,000 match funding target and directly support vital health and education services in vulnerable Syrian communities.
Match Funding
About Hands Up
Hands Up was set up by four British friends. Inspired by our time in Damascus, we wanted to remind our friends in Syria that they have not been forgotten. For us, 'Syria' is the noise, colour and scent of spice souks, the birthplace of modern civilisation and the definition of hospitality. The idea behind everything we do is simple and positive; gather people together and remind them of Syria's rich culture while helping to provide education & health services for the most vulnerable Syrian communities.
Our flagship campaign, Singing for Syrians started in 2014, developed by our Chair, George Butler with Victoria Prentis MP. It is one of our most successful campaigns and ensures that we raise vital funds to support our work on the ground.
Hands Up is run by the team in London and governed by its Board of Trustees. Read more about our people here.